We make easy-to-install, reliable and
user-friendly products for all types of
photovoltaic systems
Solplanet sees a solar future for homes and businesses. Our high-quality inverters are easy-to-install and user-friendly. We offer:

• Single phase inverters
• Three phase inverters
• Connected monitoring devices
• EV Chargers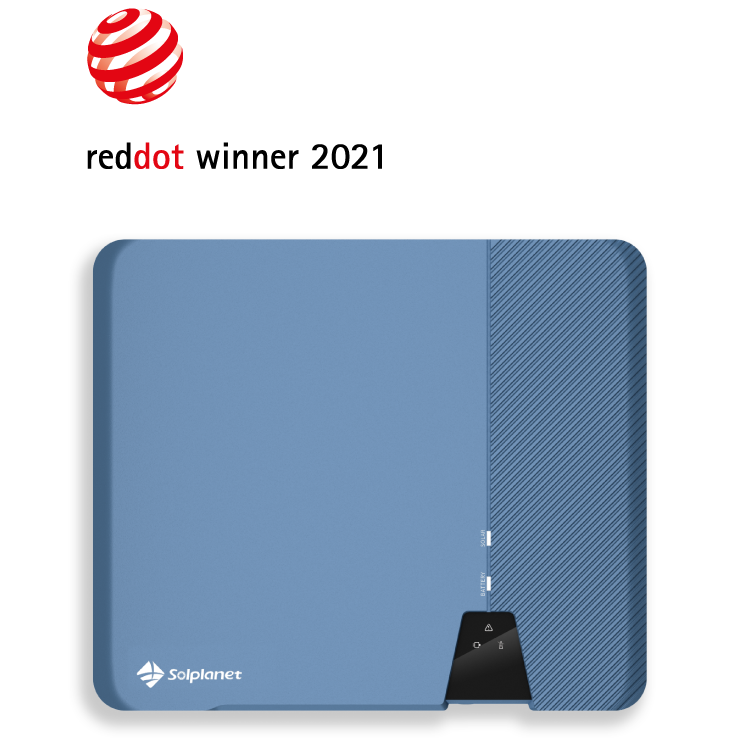 Solplanet Hybrid inverter wins Red Dot for high design quality
We are very proud to announce that our new generation of hybrid inverters has been awarded the Red Dot international quality seal for outstanding design.

Installation
takes minutes
Installing a Solplanet inverter is really easy. All you need is a set of standard tools. 
Glen Morris, of Smart Energy Lab Australia, loves a good challenge. He installed our Solplanet inverter blindfolded.

Easy-to-install, reliable and user-friendly inverters for photovoltaic systems
At Solplanet, we are driven by a simple idea: solar for everybody. Our goal is to create high-quality solar products that are efficient and a delight to use. This includes products you can use in your home and products you can use in your business.
WE PROVIDE SOLAR FOR EVERYBODY
Our engineers refer to the ASW S series as 'the residential'.
It's also a big hit among our customers.

Solplanet has shipped many thousands of inverters from this series.
Is this series also right for your customers? 
Discover more on our product page.


Products
Installer area
About us