THE ASW H-S2 SERIES
Versatile & upgraded Hybrid inverters
ASW3000H-S2 / ASW3680H-S2 / ASW4000H-S2 / ASW5000H-S2 / ASW6000H-S2
Our popular hybrid single-phase inverter series, updated!
Elegant, powerful and versatile
Introducing our new ASW H-S2 hybrid single-phase inverter series with upgraded powerful features encased in our easy-to-install updated award-winning design.

Solplanet's hybrid inverter series are designed to match our mission to bring solar for everybody. This powerful and reliable series brings higher efficiency using advanced dual-phase shift control technology improving the charge-discharge process, an incredibly fast parallel-to-off-grid switching, intelligent EMS control effectively tracking and adjusting photovoltaic panel power, battery power, load power, and online power at all times and IP66 certification for indoor or outdoor installations, no matter the weather conditions.
IP66 waterproof for outdoor use
150 % DC/AC PV sizing ratio and integrated DC-switch
2 independent 16A
MPP trackers
Quick & easy-to-install
with basic tools
Compact & lightweight design with wall-mount
Connect & monitor with User-friendly app
ASW3000H-S2, ASW3680H-S2, ASW4000H-S2, ASW5000H-S2, ASW6000H-S2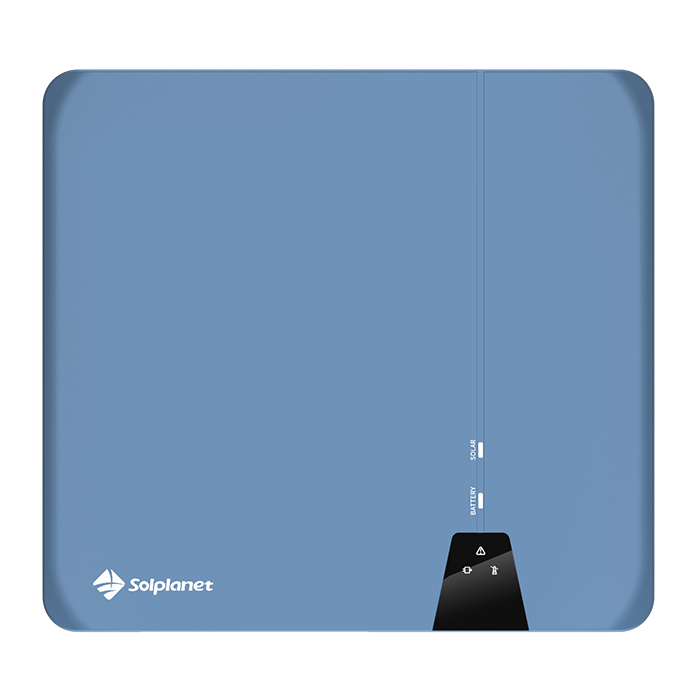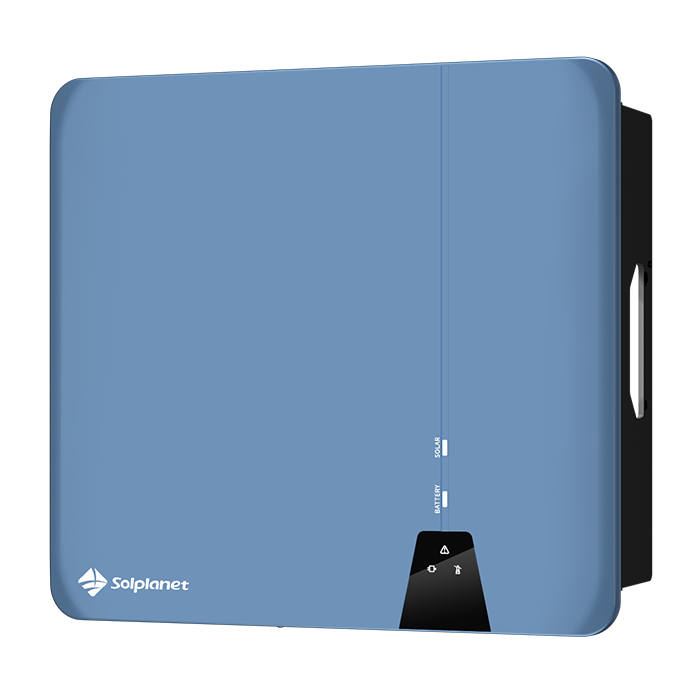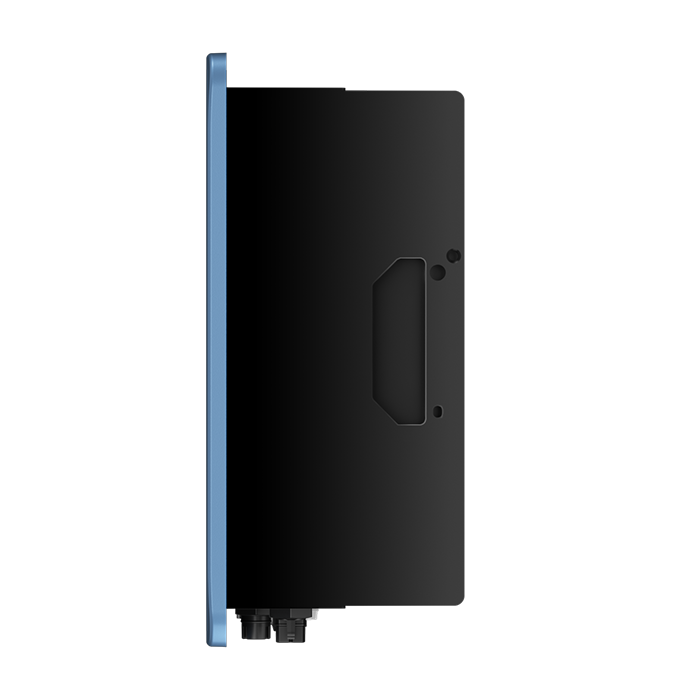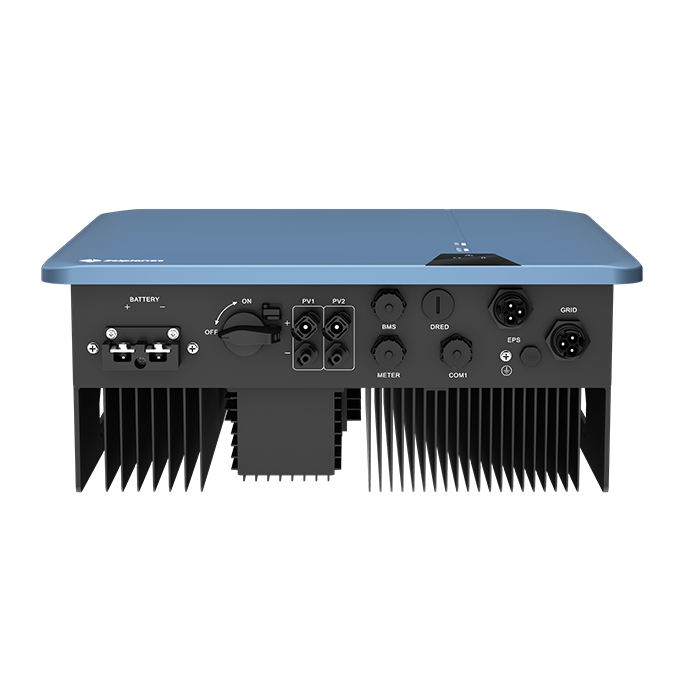 Our new ASW H-S2 series inverters are 494x420x195 mm and weight only 21.5 kg, and feature an ultra-quiet mode with natural convection heat dissipation, reducing noise consistently.

This upgraded series has also an updated approach to our award-winning elegant waterproof design and IP66 certification, for convenient indoor or outdoor installation.
We've improved thoroughly the main structure, configuration and algorithm, with the support of multiple core processes such as circuit topology technology optimization and dual-phase shift control technology, achieving break-through efficiency with an input power of up to 9 kW, 5 kW charge and discharge, the discharge efficiency is increased to 94.7%, optimizing the energetic use.
Millisecond-level switching speed
Our new ASW H-S2 single-phase hybrid inverter series provides a millisecond-level switching speed from parallel to off-grid.

Our upgraded System detects the grid disconnection in less than 10 ms, providing an outstandingly fast on-grid to off-grid switching time. So you do not need to worry about losing power during blackouts.
Our new ASW H-S2 single-phase hybrid inverter series (3-6 kW), integrate an updated intelligent Energy Management System control.

Smart tracking and adjusting of PV Panel, battery, load and online power at all times, therefore, optimizing the energy consumption and production, and bringing great economic benefits.
Maximum input of 550V and initial feed of 50V. This series comes with an input PV array power ranging from 5500 to 9000 Wp STC.

2 independent MPP trackers with 16A maximum input current each.

Output (AC) Rated power range of 3000 / 3680 / 4000 / 5000 W and 6000 W, and 230 nominal voltage makes this adaptable inverter series very popular for residential installations as well as small commercial operations.
Our wall-mount system makes it easy-to-install the inverter with standard tools without opening the lid.

Our plug and play Wi-Fi stick makes connection easy, allowing you to monitor all the processes in real time with our user-friendly App.
Powering life
Your everyday life,
with solar!
App Store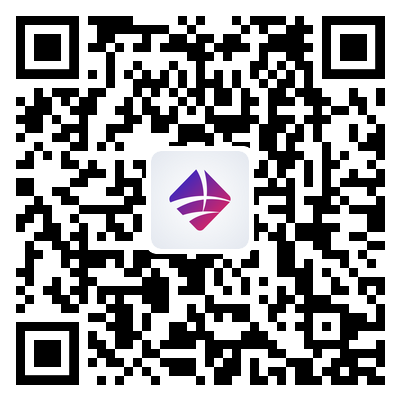 Connect & monitor inverters by using our native mobile app from the Apple App Store
Google Play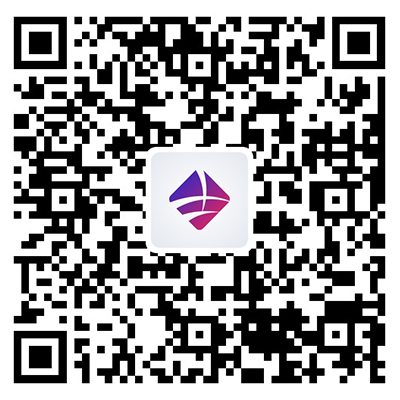 Connect & monitor inverters by using our native mobile app from the Google Play Store