SOL EVPOWER Series
Our versatile EV charging stations
SOL7.4EV / SOL11EV / SOL22EV
Driving towards e-mobility
Smart, practical and versatile, we are proud to introduce the SOL EVPOWER charging stations, for single and three-phase, indoor and outdoor installations – an exciting and unique addition to our Solplanet portfolio.

SOL EVPower Series of EV Chargers are equipped with a fleet management system, feature a charging time programmer and the the charging power is fully adjustable by the users. 
IP55 protection, for outdoor use
User authentication
with an RFID reader
Easy to install using
standard tools
Compact, lightweight design with wall mount
Quick setup via
Wi-Fi and app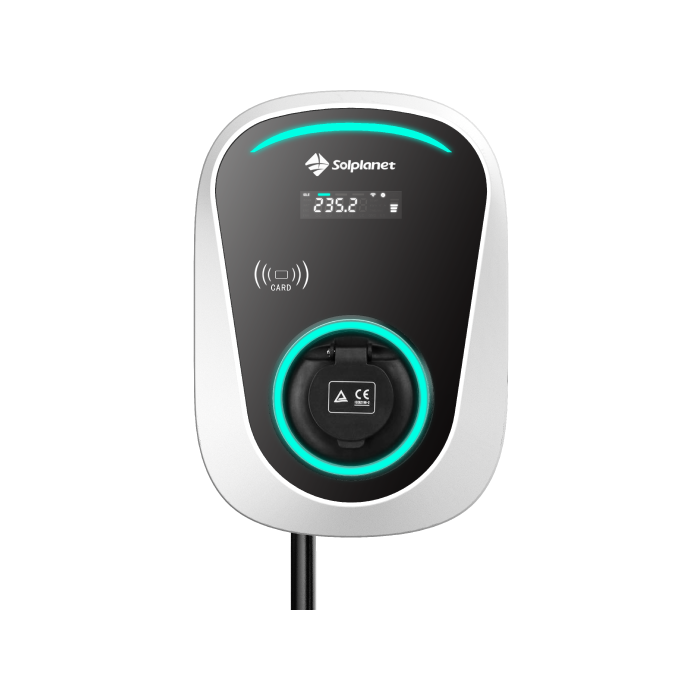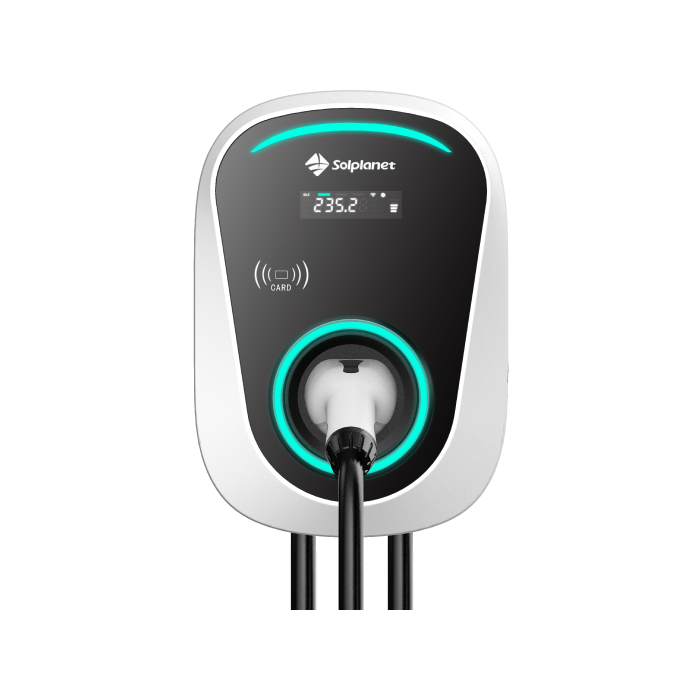 The SOL EVPOWER series is known for its compact size (237 x 343 x 115 mm) and light weight (3 kg / 6 kg).
Easy wall or pole mounting using standard tools.
Quick configuration via Wi-Fi and app.
The single and three phase EV Charger series range from 7.4kw to 22kw. This makes the EV Charger Series ideal for use in residential and small commercial applications.
The EV Charger complies with international quality standards, is TÜV certified and has DC leakage current detection.